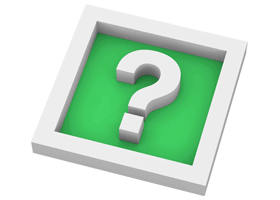 Know the Facts!
A collection of some of the most frequently asked questions concerning the 30 Crossing project.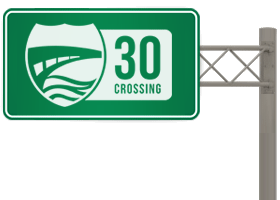 Latest Materials!
See the most up-to-date information and documents related to the 30 Crossing project.
A re-evluation has been prepared at the direction of the Arkansas Division office of the Federal Highway Administration (FHWA) to examine the Environmental Assessment (EA) for the 30 Crossing project.
Based upon the Environmental Assessment (EA), additional information included in the FONSI document, and the Disposition of Public Comments for the Location and Design Public Hearing, FHWA concludes that the proposed project will not have a significant impact on the environment.
No additional NEPA documentation is required for this project. FHWA in cooperation with ARDOT identifies Alternative 2B as the Selected Alternative for the project. If, during design or construction, changes in laws or regulations occur that affect the project, or there are major design changes that result in greater impacts than those evaluated in this document, a re­evaluation of this EA will be performed.
The Arkansas Department of Transportation has completed the assessment of the proposed project and the Federal Highway Administration issues a Finding of No Significant Impact for the 30 Crossing Project in Pulaski County, Arkansas.
Click here to visit the FONSI page for more information and to download the report.

North Little Rock Park Section 4(f)
Little Rock Parks Section 4(f)
A Public Hearing Summary and associated documents have been uploaded to the 30 Crossing public hearing page under "Meeting Materials" for the meeting held Thursday, July 12, 2018. Documents available for viewing include a summary document along with individual and standard responses to public comments received. Visit the Public Hearing Page to view and download the documents.