This project contributes to the four-lane widening of Highway 412 between Walnut Ridge and Paragould. When complete, the additional lanes will enhance the transportation connection between the cities, increase capacity, and improve traveler safety.
Project Updates
Job CA1003 Highway 67 – Highway 141
This project widens approximately 14.5 miles of Highway 412 to four lanes, extending generally from Highway 67 in Lawrence County to Highway 141 in Greene County. This project includes a proposed southern bypass of the Light community.
Construction Overview
- Widening to 4 travel lanes with a painted center median
- Southern bypass of Light on new alignment
- Box culvert construction
- Earthwork and drainage
- Final surface and pavement markings
- Estimated construction completion is late 2022
Construction Progress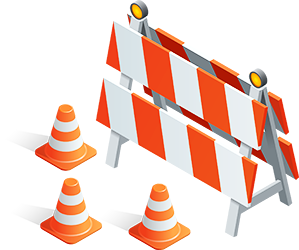 51%
Updates:
Recent and Upcoming Construction
- Box culvert construction
- Continue earthwork for Light bypass
- Aggregate base placement for Light bypass
- Existing bridge removal
- Erosion control

Lane Closures
- Watch for lane closures throughout the work zone. Flagging operations and one-lane traffic will be active at different times.
- Watch for reduced speeds down to 45 mph.

Bid Opening
ARDOT opened contractor bids in January 2019 and the Arkansas State Highway Commission approved a bid for improvements by Atlas Asphalt, Inc. - Delta Asphalt of Ark., Inc., awarding the project for $58.5 million.
Preliminary Schedule:

Schedules are preliminary and are subject to change as project development progresses.